Third Way has decades of experience building high-quality, interactive websites. We work closely with your business to maximize impact while minimizing your costs. You have the option of having your website built using the Wix system (offering very accessible tools for management and editing) or the Joomla! CMS system (offering flexibility, customization, and powerful extensions).
Either way, Third Way will build you a site that fits your brand and meets your needs.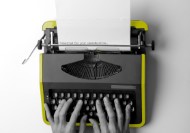 Grants and contracts are the lifeblood of the nonprofit world. These funds allow organizations all over the world to advance their missions, maximize their impact, and achieve their goals. Any organization that wants to succeed needs access to an experiences, effective grant writer.
Unfortunately, few nonprofit budgets allow for a full-time, professional grant writer on staff.
Fortunately, there is an alternative.